If you spend even half an hour walking around Shanghai's French Concession, you'll stumble upon more womenswear boutiques than you thought possible for one city to have. With so many options, it's hard to know what's worth it and what isn't. Let Culture Trip guide your sartorial journey, from western imports to local vintage chic.
DIS is a Dutch fashion label founded in Shanghai in 2006. It focuses on clean European designs for a wide range of sizes, from a European size 32 to a 46 (XXS to XXL). It is an ethical label, using only sustainable materials sourced from well-vetted factories. In addition to clothing of its own label, DIS carries Dutch brands Stills and Alchemist, as well as imported shoes.
Lolo Love Vintage
Entering the courtyard in front of Lolo Love Vintage is like stepping back in time. Founded by "vintage queen of Shanghai" Lolo Lou, the boutique focuses on antique women's wear from the United States and Europe. The shop doesn't stop at clothing though, being the purveyor of all things retro. You might also find shoes, jewelry, home wares, antique dolls, old wedding dresses, and more.
Shang Xia
Designer Jiang Xiong Er established Shang Xia with the mission to marry the finest Chinese design traditions with a 21st century lifestyle. Backed by luxury brand Hermes, Shang Xia carries a wide range of goods from women's fashion to furniture. You won't get out of the shop without spending some significant cash, but the quality justifies the price tags. The boutique has expanded to Beijing and Paris.
L'amour Toujours is a small imported lingerie boutique perfect for women used to western style undergarments. Brands on offer include mainstream favorites Victoria's Secret and Topshop as well as high end options like Aubade, Agent Provocateur, and La Perla.
Want to come away from Shanghai with an outfit you wouldn't be able to find elsewhere? Try qipao boutique Jinzhiyuyue. Qipao are traditional women's dresses hailing from 1920s Shanghai. Jinzhiyuyue carries a wide variety of colors, patterns, lengths, and sizes, ensuring that you will find the perfect fit.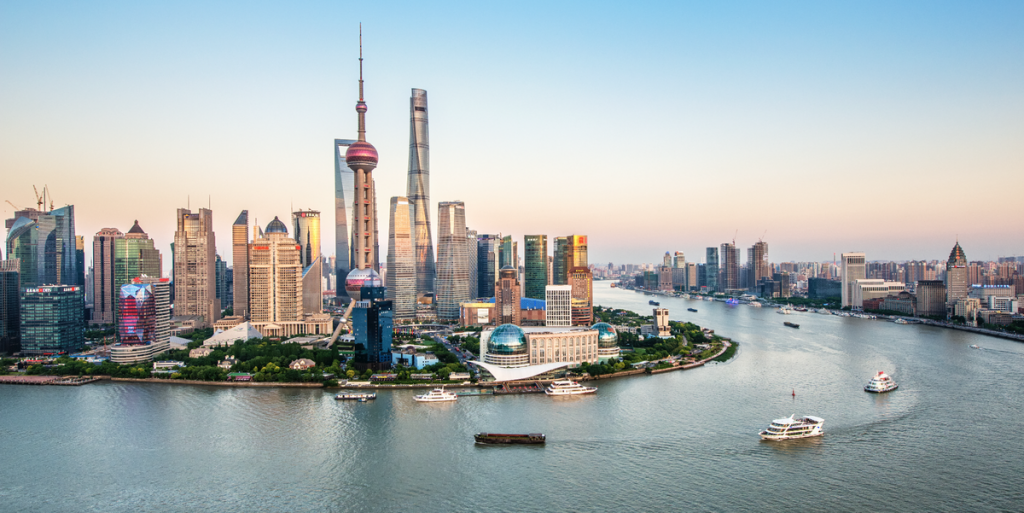 Susantseng
Austrian-Taiwanese fashion label Susantseng is making waves in Shanghai and Hong Kong with its cashmere cardigans and silk and jersey dresses with a sexy edge. The brand's mission is to offer sensual, elegant, and feminine (yet contemporary) pieces designed to let women get creative and be confident. All items are made in Italy and Spain.
Griss BCN
Owner Sophia Moger is a Barcelona native who brings Mediterranean designs to Shanghai. Her own clothing line is currently under way, but until it is released, the shop sells trendy women's wear pieces imported directly from Italy and France. Step into Griss BCN with business casual on your mind and be transported into a rustic boutique that will make you forget you're not on a boardwalk by the sea.
Alter
It's not hard to tell that Shanghai is obsessed with high fashion, but some luxury foreign brands get all the attention. Enter Alter, a womenswear boutique that aims to bring often overlooked high end brands into the Chinese market. You won't find Louis Vuitton or Burberry here. Instead, expect brands like Robert Rodriguez, Helmut Lang, House of Harlow, Superfine and Victoria Beckham.
Don't get it wrong, Le Lutin is high fashion, but it's also hip, bringing western cult labels to Shanghai. Founded in 2009, the boutique has quickly gained devoted fans, even counting several local celebrities and fashion bloggers among its clientele. Owner Diana Tu religiously follows New York Fashion Week trends, but also welcomes Chinese designers and anyone else who fits in with the alternative aesthetic.
A new wave of fashion boutiques in far flung cities like Wuhan, Xi'an and Guiyang are creating opportunities for brands in an increasingly competitive Chinese market.
Chinese consumers are growing weary of the monotonous mono-brand boutique experience. Seeking excitement from a more distinctive and curated brand offering, many are now turning to the growing number of multi-brand fashion boutiques emerging across China. In cities thousands of kilometres from the retail meccas of Shanghai and Beijing, charismatic and clever boutique buyers are fast changing the retail landscape.
There are several reasons for this proliferation besides consumer desire for greater variety in the offer and edit of merchandise. One obvious driver is that retailers are expanding into lesser-developed markets as first-tier city markets get oversaturated.
To understand what new multi-brand fashion boutiques are selling and why, it is important to examine key factors that Chinese customers look at when shopping for contemporary and advanced contemporary fashion — a particularly fast-growing segment of the market. The most important is ROI. Although customers accept a wide range of recommended retail price points from 1,000 RMB to 15,000 RMB (US $150 to $2,200), customers want to feel that the price is justified by brand awareness, design, and quality.
SEE ALSO: How China's e-commerce giants are catering to online shoppers
Second, is the culture of supporting local talent while tapping into international merchandise. Amongst the newer group of Chinese multi-brand fashion boutiques, it is important to note that many have only recently added international brands to what was previously an exclusively Chinese brand assortment. It is still a learning process for some.
In this wave, we see a few different types of multi-brand fashion boutiques on the rise. The first type consists of department stores transitioning from the traditional leasing model to building their own multi-brand fashion boutiques. This is often done through buying, joint venture, or consignment models.
The second type consists of multi-brand fashion boutiques operated by large retail groups. The third type of Chinese multi-brand revolves around strong local trendsetters and key opinion leaders, like those in Chengdu, which has its own share of highly distinctive multi-brand fashion boutiques.
Collectively, China's new wave of multi-brand boutiques are buying an interesting mix of local design, hard-to-find international designer labels and a unique edit of big luxury brands.